This event will be held Nov. 9, from 12-1 p.m. EST, via webinar. Click here to register. Note: Limited to government employees and contractors. Access information will be provided a week in advance.
"Measuring communication" seems like an abstract concept to many. Jeff will offer a framework for how to think about measurement in your everyday communication planning. He'll demonstrate:
How to ask questions that frame what to measure.

How discussions of measurement can produce better messages.

Examples of what to measure and how to measure.

How measuring communication can change leaders' view of your role.
The session will include examples and time for Q&A.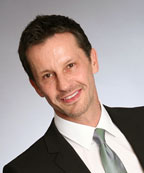 Jef
fr
ey
B
ro
oke has mana
ged internal communication and change-related programs for over 20 years.
He is a principal consultant with the MITRE Corporation, where he advises government executives in transformational communication and organizational change management. MITRE is a large not-for-profit organization that operates research and development centers for sponsoring federal agencies.
Before joining MITRE, Jeff held various internal communication roles with the IRS, Customs and Border Protection, and most recently the Government Printing Office where he was director of internal communication. While in government, Jeff co-founded and chaired the Federal Communicators Network which shares communication best practices across Federal communication offices.
He currently serves on the board of the International Association of Business Communicators/DC Metro and is a senior lecturer in the corporate and organizational communications master's degree program at Northeastern University in Boston.